OUR PROMISE
Accordingly, quality is mandatory in all that we do and Kang & Kang offers the highest commitment to these standards in qualification, experience and qualitative productivity.
Our vision of attainment will be realised when clients like yourself regard our representation as not only second to none, but as a matter of course in all your undertakings. We are achieving this by a "client intensive" approach, necessitating a solid client-lawyer relationship founded on candour communication. We are uncompromising in the aggressive pursuance of our clients' goals and zealous protection of their interest, supported by a mature and progressive appreciation of the overriding principles of justice and fair play.
PROFESSIONAL TEAM. WORLD CLASS RESULTS.
Manmohan Kang
Manmohan Kang was called to the English Bar in 1992, having completed his legal education at the English Bar as a member of the Honourable Society of Middle Temple. Mr. Manmohan Kang's comprehensive experience lends a versatility to his approach. Mr. Kang is an experienced litigator and handles a variety of commercial matters in an advisory capacity.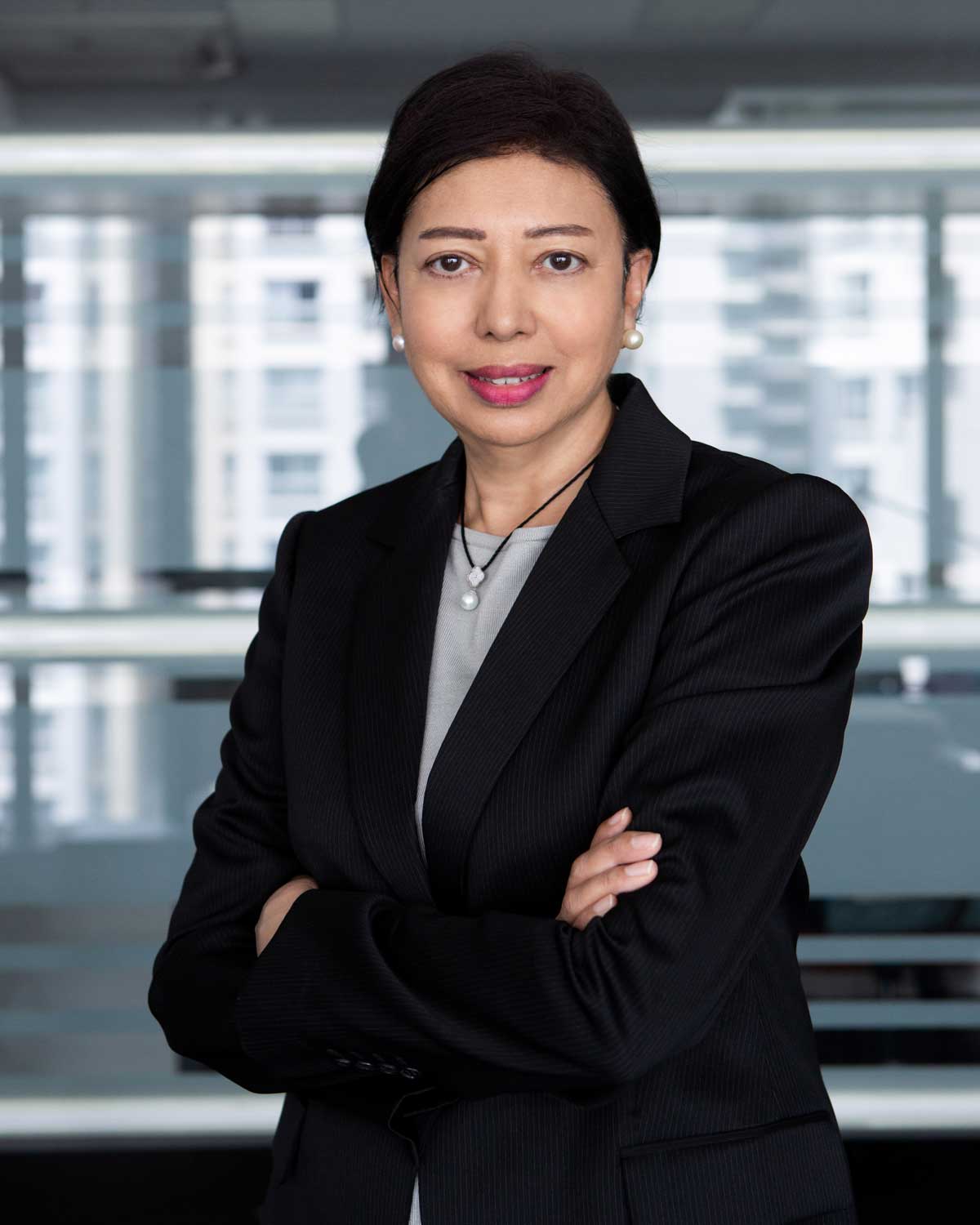 Charan Kang
Charanjeet Kang was called to the English Bar in 1986 as a member of Middle Temple and to the Malaysian Bar in 1987. Our Ms. Kang has acted for local and foreign banks, multinational corporations, conglomerates and foreign entities in a wide range of corporate type matters. Ms. Kang is a senior practitioner in Conveyancing with vast experience in property transactions, particularly for foreign parties.
Meera Samanther
Meera Samanther is a well known activist lawyer in Malaysia, heading the Womens Aid Organisation as its President. Ms. Samanther's name is a synonymous with the call of justice and she is often found championing the plight of women in need, irrespective of colour, creed or religion.
Sunshine Devan
Sunshine was called to the English Bar in 2016 as a member of the Inner Temple, and to the Malaysian Bar in 2018. Sunshine has a keen interest in corporate and commercial litigation and has acted as junior counsel in a range matters before the High Court, Appellate Courts and International Arbitrations.
We work as a single united team and give our clients the highest quality advice possible.